What Is Customer Marketing? Tips & Strategies
Congratulations, you have a customer base that is up and running!
Now comes the difficult part. How do you optimize revenue while avoiding the need to seek out new customers?
In this blog post, we'll look at one of the most important aspects of a company's success: customer marketing.
What is Customer Marketing?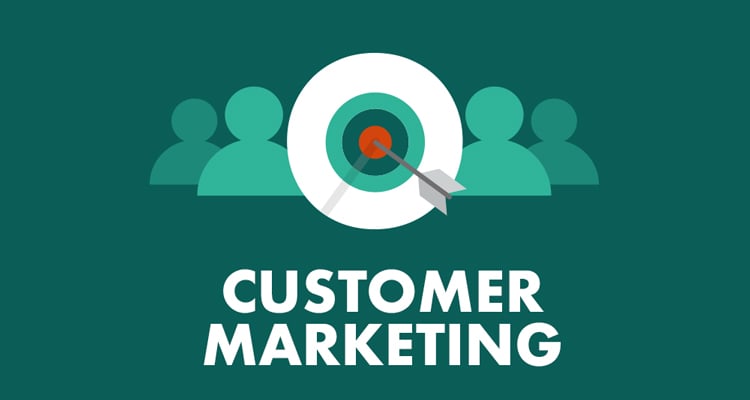 When you first consider marketing, you may believe that it should be a strategy aimed at attracting new clients to a growing business. What if we told you that there are instances when it's better to focus your marketing efforts on existing customers?
Most SaaS marketing strategies overlook the hidden gem they hold in their hands when developing their client network. The ultimate goal of a business is to consistently attract a large number of customers, which it accomplishes through the deployment of effective marketing methods focused at attracting new customers.
When a consumer is eventually tied to a company, however, statistics reveal that there is a persistent pattern of businesses not paying enough attention to the ones they already have – they prefer to focus on quantity over quality.
Fortunately, this is where customer marketing comes into play. It differs slightly from traditional marketing in that it tries to preserve an existing set of clients by executing certain actions that help enrich and assure the maintenance of established relationships with the brand. When it comes to loyalty and trust, it may even help attract new customers.
Customer retention and growth are both important in your company's customer strategy, but retention comes first: you won't have consistent growth if you don't have committed consumers.
Every single useful connection with existing customers allows the company to boost its visibility and make a mark on the market, which is critical to understand. Customer marketing accomplishes this by ensuring a strong link with the audience it is targeting, based on the premise that engaged customers have a greater impact on the company's overall performance.
You may be wondering how a company might generate more revenue with a fewer number of clients. Let us refresh your memory on the Pareto 80/20 Rule: 20% of your audience is responsible for 80% of your influence. Customer marketing is the business world's version of the Pareto Principle, and it works!
Some companies will use this method alongside the customer's journey, or with brand "evangelists", while others will be more concerned with upselling or cross-selling.
To maintain a solid business, you must make customers YOUR customers.
Why is Customer Marketing Important?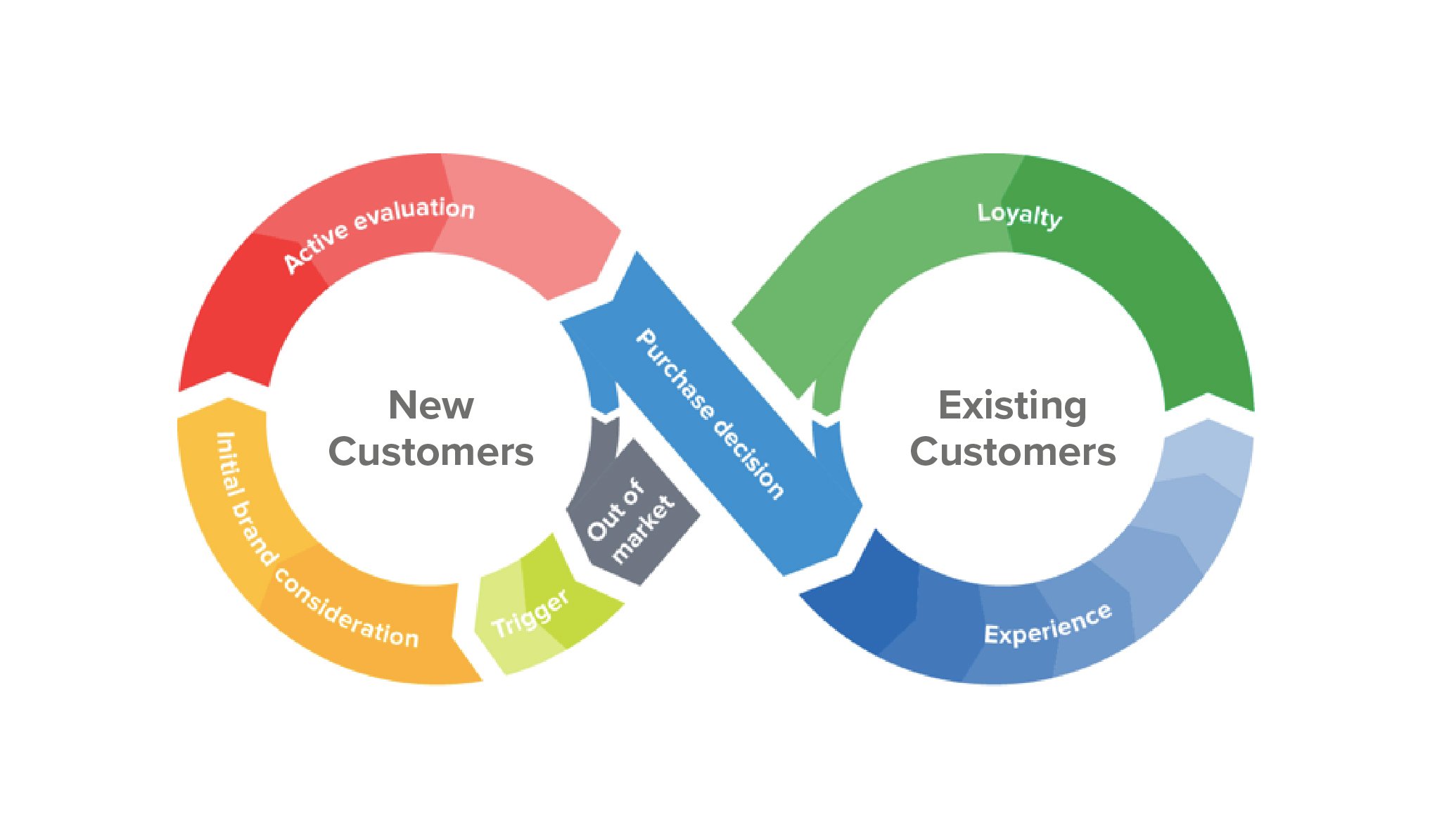 There is no denial that finding and recruiting new customers should be important for a company. When it comes to maintaining a successful brand, however, knowing how to speak your current clients' language and comprehending their major interests is critical.
In today's world, SaaS companies who are customer-focused are one step ahead. Of course, saying that is easy, but the key to success is actually putting our company's plan into action.
We'll always need to find new customers, but the rapid growth of SaaS firms and their demanding revenue models make it critical to look after the clients who, in a sense, manage our input and output. Without clients, it is obviously difficult to satisfy your company's marketing funnel.
Another element that contributes to the importance of customer marketing in firms, churn rate, which is the rate at which a customer and company's collaboration ends, must constantly be kept low. To do this, we must lower unsubscriptions to a minimum while maintaining higher customer numbers.
To summarize, customer marketing is the only thing that connects a company's customer relations with profits. Without it, we risk losing valued clients, and if we want to have a profitable journey, we need to make sure we don't lose any of the customers we already have.
Now that we understand the significance of customer marketing, let's take a look at some advantages of customer marketing.
1. The onerous work of making ceaseless efforts to find new clients has already been completed.
There's no need to go out of your way and invest a lot of time in customer research. The ones you already have will be quite valuable to your business, therefore it's critical to keep track of their preferences through customer marketing methods.
2. It is much cheaper compared to regular marketing.
Simply put, acquiring a new customer is 5 times more expensive than keeping an old one. Customer marketing allows you to provide more customized value to your clients while also saving a significant amount of money.
3. It maximizes customer loyalty.
What could be more loyal than a corporation that cares about its customers? Customer marketing is a two-way street: while the firm maintains its customers' trust by treating them as people and caring for their needs, the consumers return the favor by providing the company with a myriad of rewards and perks.
4. Brand advocates help to spread the word even further, resulting in a larger consumer base.
Customer marketing appeals to existing consumers, so those who have truly developed a positive relationship with your business will eventually utilize their status to inform new customers about how valuable your firm is. As a result, you'll be able to acquire new clients without having to contact them first!
5. Encouraging consumer feedback will help you improve your services and productivity.
As your clients become more comfortable sharing their ideas with you, you'll receive really useful constructive feedback that will aid you in evaluating your company's operations and making timely decisions.
Top Customer Marketing Strategies
It is now your responsibility to ensure that your consumer is treated properly when they sign the "contract" with you. As a result, we will now discuss a few tactics that will improve your client experience.
Only if a customer marketing plan is thoroughly curated will it be effective. The most successful characteristics of customer marketing are the following:
Arouses curiosity
Establishes a strong foundation of trust
Creates brand evangelists
Develops a thriving customer base
It is very possible for the corporation to keep a profitable client base while adhering to these fundamental criteria. Numerous SaaS companies have implemented successful customer marketing policies, and they are already on their way to becoming the "ones at the top."
Now, we'd like to provide you with some helpful hints on how to maintain optimum engagement. Keep in mind that these are only for the customers you have.
1. Exceptional customer service
Your customers are constantly requesting your attention. So why don't you give it to them? Better customer service, according to research, increases revenue, which leads to profitability, which is one of the most important variables to consider when making decisions.
When you give a service that is much more valuable compared to another, you are indicating to the customer that you intend to keep the relationship going.
2. Setting up a referral system
You almost certainly have had an encounter when you were recommended a brand by a friend, and because they were someone you trusted, you were more likely to listen to them and choose the brand they recommended.
A referral system, also known as word-of-mouth marketing, tries to encourage customers to promote your brand and service to others while also allowing them to profit from the reward and referral programs that you incorporate into your company's marketing strategy.
Peer recommendation is the most trusted channel, according to Nielsen, with 9 out of 10 respondents worldwide putting their trust in it. This approach is most effective when it is thoroughly and effectively developed, with the primary goal of attracting the right type of customer. It's also worth noting that, while encouraging your clients to refer your business to others should be a top goal, you may not always reap the benefits of your referral program.
3. Constantly keeping an ear out to customers and curating a personal experience
In recent years, customer experience has grown in importance, and it is now more important than ever to provide a tailored experience to each and every one of your customers. Customers that are happy with your service will tell others about it.
To avoid losing contact with clients, or worse, starting to disregard their emails, you must develop a unique CX (customer experience) journey for each one.
The first thing you should take is to figure out who your clients are. You may then create a vision for your firm by defining your fundamental values first and then incorporating them into your strategy.
4. Centering customer information
When your business is customer-centric, you can reduce churn and boost client retention. As a result, prioritizing your clients greatly increases your chances of success.
To be customer-centric, you must strive for the best possible positive feedback – both before and after the sale.
It's vital to remember, however, that this method won't happen with a single snap of your fingers. This method can only be pursued if you have the motivation and dedication to do so.
CRMs are important tools for keeping track of customer information. These can help you get a better picture of your consumers' interests, relationships with the company, and trends.
As you evolve into a more customer-centric system, you'll be able to forecast your customers' demands and incorporate them into your strategy ahead of time. Clients will eventually build a profitable and interactive bond with you.
5. Subdividing users into more specific categories
Categorizing customers allows you to come up with specialized strategies more quickly. As we mentioned earlier, you have the chance to explore your customers' interests and possible requests by using CRM-based tools, but when you have the data on hand, what should you do?
While generating these categories, you can opt to follow marketing metrics that you'll make your job much easier.
Your organization may come up with ideas that are customized specifically to helping clients solve their problems more efficiently if you have a better understanding of who they are and what they want from you.
While creating subdivisions, you may consider the following parameters to make your job easier:
Demographic attributes
Geographic location
Psychographic features
Behavioral statistics
6. Applaud Little Accomplishments and Customer Success
There is nothing you will lose with a little compliment and encouragement. If anything, it will lead your customers to be more active.
Just a simple recognition from you might really help your clients get excited and motivated. Setting up an award system for your business and acknowledging customer success can increase your retention rate as well as customer engagement.
You can think and formulate an award program that is specific to your business and customers. You can be as creative as you want. Design different paths, set different goals and offer different types of rewards.
These award systems are going to mean so much more than just promo codes for your clients including:
Credibility – Recognition from a third party provides credible endorsement and might come back as additional PR, new contacts, and stronger relationships.
Motivation – Awarding your employees can boost employee engagement and increase productivity from top to bottom.
Evaluation – Award programs are usually industry-specific and within competitor companies so, they are great for comparison that will give an idea of the business' standing in its area.
7. Nurture Customers with Valuable Content
Content marketing is an extremely strong strategy for all stages of the marketing funnel. What many businesses overlook is content directed to customers that are beyond the conversion stage.
There are many different ways to bolster customer benefits and increase retention through powerful content creation:
Blog – Your blog is obviously for everyone, but certain posts are usually targeted at certain sub-sections of your audience. Make sure to feature posts that will be in the interest of your customers and make them want to keep working with you. This could include product-specific articles or customer spotlights and interviews.
Newsletter – A newsletter can be one of the engaging content mediums, especially if you want your customers to feel special and valued. To get started, you first need to promote signing up for your newsletter and this could be easily done through your blog.
Resources – These include course, training videos, support guides, and analysis and reports. These types of content will encourage clients to try new ways to benefit from your products/services and have better experience.
8. Keep People Updated on Products and New Features
No matter how hard you work on designing new features and how much time you spend on elevating your products, they won't be of any use if you don't let people know about them.
It will be a great motivation for your users to see that you have been listening and taking into consideration their feedback, and improving to provide better user experience.
So, make sure that you are able to effectively communicate the updates and changes in order to experience the full benefits of your efforts.
Your blog, help center, or knowledge base are all very good options for you to share updates and inform customers. Newsletter and push notifications are also another method to alert customers on news about your products. These could be more personalized and targeted to align with the customers own needs and interests.
FAQ
What is customer marketing?
Customer marketing varies from traditional marketing in that it is directed at the company's current customers rather than the potential incoming group. By devoting the majority of its services to its customer base, it strengthens customer relations and increases corporate sales.
What does a customer marketer do?
With the rising value of customer marketing in B2B firms, customer marketers have recently gained prominence.

Their primary purpose is to support the brand's customer marketing strategy with targeted and successful tactics, some of which are:

1. Devising innovative tactics that are based on the needs of customers
2. Keeping track of vital consumer information
3. Developing intimate relationships with customers by drawing on personal experiences

As a result, a customer marketer acts as a link between you and your customers. The flow will be a lot smoother if the link is done appropriately.
What is a customer marketing plan?
You must identify your clients and develop several techniques based on their preferences. This will depend on whether you are a B2B or a B2C company, but in either case, you need to determine who your customers really are. How do you do that? With the following parameters:

1. Age range
When you get a glimpse of your customers' age range, you may be able to create suitable services for their needs. Depending on their generation, they may have different expectations.

2. Financial status
If you know your clients' income and revenue, you might potentially design a market segmentation strategy. You can then decide if they wish to test your higher-end services or, in some situations, your lower-cost ones.

3. Location
Your customer's geographic location will assist you to determine the resources available to them as well as the companies with which they may be affiliated in their area. As a result, you can create a consumer profile by "locating" their requirements.

4. Market share
You should undertake a situation study of your current clientele. You must determine whether your market share is increasing or decreasing, and then figure out the reasons for such fluctuations in your market share size. This can tremendously assist you in developing the most effective marketing approach for your company.
Subscribe to the The Flow's weekly issues
Sharing everything we know about growth, with real playbooks we use, interviews with top growth leaders, and research & opinion pieces.