What is Saas Marketing? SaaS Marketing Strategies for 2021
Software as a Service, shortly SaaS is a fairly new area that can still leave many question marks in the head. The product in this industry is mainly cloud-based apps, and SaaS marketing is known as the branch of marketing that focuses on selling these products.
But how does it work exactly? Why is SaaS marketing different? What strategies work best in 2021? What are some of the best SaaS marketing platforms?
In this article, you will get all the answers and more from a SaaS with 4000+ customers worldwide.
What is SaaS
SaaS stands for Software as a Service and could be summed up as a method in which companies sell their services in cloud-based apps and launch updates regularly & add new features.
SaaS mostly depends on a one-time purchase that continues as a monthly fee —a subscription. The offered product is not a tangible one and the customers can reach it only through Internet browsers.
Since SaaS requires monthly fees; businesses constantly need to prove that their services are worth paying for each month. This is why updates are really important. A SaaS product is persistently improved and added new functions.
What is SaaS Marketing
Businesses require these types of applications in order to provide an online communication platform for their users. SaaS marketing is the methods and techniques used to sell these types of software as services.
SaaS marketing could be conducted over various different types of channels. The most commonly used and the core channels are:
website,
email,
social media,
and Search Engine Marketing (SEM)
Other components of the communication mix such as PR and exhibitions can also hold a significant space in SaaS marketing. Larger SaaS companies have the additional option to widen their channel portfolio even further and work with traditional paid media like TV, print advertisement, and sponsorships.
It is really important to understand the special needs of this specific type of business and form a well-thought marketing plan and digital marketing team that will adapt to this Internet-based industry.
To sum it up, SaaS marketing is an adaptation of regular marketing that uses multiple channels to promote and acquire interest to cloud software products and information services.
Why Is SaaS Marketing Different
Traditional marketing firms are focused mainly on tangible products that users have direct physical access to. However, with SaaS, this is completely different. Here, the only product is software in the form of a cloud-based application. It is intangible and for some people, it is a really hard concept to comprehend.
The fact that SaaS includes no physical product might make it harder to sell & market. With mainstream products, like clothing or domestic appliances, the quality can be proved through the texture, craftsmanship, or the general look. When we talk about software services, this is nearly impossible. They are not sold at a store and nor do they stand on display windows.
Although it is the biggest difference between mainstream and SaaS products, intangibility is not the only one. There are many other differences that should be kept in mind. And if enough time and effort is spent they can be shifted into advantages in marketing.
Giving away free stuff
Giving away might sound bizarre for any other industry, but it is just what you need for SaaS. If you sell physical goods, you might give free samples or do mail promos, but you never give the full product for free.
However, physical goods have the option of proving quality and practicality before purchase. You cannot do this if you are selling intangible cloud-based products.
In this case, helping out customers by giving them an experience beforehand can be extremely useful. This could be done by free trials, freemium versions, or even only demos.
Each way has its own advantages and disadvantages. You just need to find the right one for your products and services.
Long-term customers
Customer trust and long-term relationships are the keys to SaaS marketing. This is an industry based on subscription and most of the people looking for SaaS products are looking for ones that can last them for a long while and keep stability.
Long-term is not only what people are looking for, but it's also the best profiting type of customer relationship for SaaS businesses.
Only about 20% of retaining customers have the power to take up about 80% of your overall profit.
Instead of acquiring more and more new customers, focusing on the retention of the already existing ones might end up gaining you more money in the long run.
Acquisition costs are much higher than retaining an existing customer, so you need to work on your retention rate & decrease your churn as much as you work on acquiring new customers for your SaaS.
SaaS Marketing Strategies That Work In 2021
Software as a Service is a rapidly changing industry on its own and SaaS marketing is adapting as rapidly. The strategies change with the use of the Internet and where the audience moves.
Here are the main marketing strategies for SaaS that work in 2021.
The SaaS Carrot
We talked about giving away free stuff before and in 2021 it's not only a benefit to your sales but also a very common expectation from true SaaS companies.
You could offer a free trial, a freemium product, or only a demon; but you have to offer something. Also, an untapped channel for SaaS businesses today is launching free products that help sell the main product. This is also called software as a lead magnet.
Customers need a general idea of what they are purchasing and you could try either of these three methods. The key is picking the right option for your business and services. And do not forget: you can always switch to another, more beneficial strategy.
A free trial is like a product sample that gets customers familiar with your services. It is usually between 14 days and 60 days and gives the customers the option to see whether the product is a solution for their problem and if it's worth paying the money.Most free trials include all features since it's an opportunity to show how good and useful the product or service is. But you can also reduce some paid functions to encourage purchase after the trial period.The most important thing with free trials is keeping customers engaged so that they might become paying customers in the future. You might also want to include a demo in order to give the full experience.An obstacle with this method can be the expenses. Offering free trials might end up using a lot of your resources and costing you a lot of money. So, it may not be the right option for every business.
Demos are mainly used to put across the full experience of using the SaaS product or service, to answer questions, relieve concerns, and to create trust. They could be in the form of social media live streams, webinars, video guides, or video calls .They are not as inclusive as a free trial, but they can be much more cost-efficient and still give the audience an idea of what to expect.
Freemium is similar to a free trial but it has no time limit and is a restricted version of the full product or service. Customers using the freemium model have the possibility to turn to premium users for a better experience. However this will not be the case for about 95% of the time.Although majority of the users will not be paying they will still have benefits to your business. It will be so much easier to collect user data. And since your product is free, it will be widely used, will become popular, and will attract more and more people each day.The issue with a freemium model is that it requires a good amount of money to run. Some people may never see the benefit of paying for the full version and you might end up losing a lot of money for tons of free users.To reduce the effects of this issue, you might want to try including advertisement rather than only focusing on converting customers and making them shift to the premium version.
Inbound marketing
The main goal of marketing is to guide people into the sales funnel and optimize conversion rates. You achieve this by showing people how your products and services are the solutions to their specific problems and how you are the expert in your industry.
As you get to know your potential customers and map out customer personas, you will have a better idea as to how to provide the right information, show your expertise, and present solutions.
Content is essential.There are many ways to prove that you are a leader and most of it is the content you put out there. Send out emails, prepare videos, actively share on social media, share sophisticated blog posts, make podcasts, e-books. Anything that can engage your audience and also prove that you are the right choice for their problem.Organize your website like a library of collective information on your business. Make sure that it is a place where people can view all sorts of content you put and find out about your expertise in the area. Include Q&As, "how-to" pieces, informational blog posts, case studies.Remember that your guiding force should be keeping your customers engaged and improving customer retention alongside acquiring new ones.
Influencers are a big help.Social media has a huge effect on every purchasing decision we make, especially with how improved technology is nowadays. Partnering and working with a third party person that has an influence on your core audience might boost your sales more than you can imagine.The key here is to correctly analyze your audience and the potential third party influencer's audience. Trying to market a product to an uninterested audience will just be a waste of time and resources.
Customer Testimonials and ReviewsMost people look for social proof when they are thinking of buying a product or service. Seeing that other people have bought the same product might be just what they need.Hearing what they experienced and how your product was useful, can be reassuring and actually more persuasive than you think. It is estimated that by only addi customer testimonials and reviews, can increase SaaS sales by 18%.
Customized emailsAll the other strategies helped you connect to your audience and helped them get to know your brand and products. After that, you need those people to convert to subscribers and customers.Send out personalized and segmented emails based on where the potential buyers are at in the sales cycle and remind them of yourself. This will show that you care about customers and will help you close deals by almost 50% of the time.
Outbound marketing
Outbound marketing covers the more traditional marketing strategies like TV ads, trade shows, seminars, and print advertising. They are methods that can help you put out your message to a much wider audience and so that it has a chance to catch the audience that is interested in your products.
This type of marketing can make you waste a lot of money, so you need to be strategical. You need to:
Choose which methods you are going to use based on the price point and how mature the industry is.
Find where your target audience is and focus your attention to those channels. You don't want to market your product to people who won't buy it.
Best SaaS Marketing Platforms
We discussed a lot about what SaaS is and how SaaS marketing works. Below are six of the best SaaS marketing platforms that provide simplicity and flexibility for many businesses.
1. HockeyStack
HockeyStack is a web analytics tool that helps 4000+ companies save time on analytics & get actionable insights in less time.
You can use HockeyStack to analyze user sessions, measure marketing attribution, create funnels, define segments, create conversion goals, and more.
HockeyStack does it all with no code, so as a marketer, you won't need a developer to set a custom report, tag events, or send you data.
As a SaaS, we offer a free forever plan too. Check it out here.
2. Hootsuite
Hootsuite helps businesses manage all of their social media from one platform. It reduces complexity and provides an easy process for companies to use social media to their benefit.
It helps with
scheduling posts,
engaging with followers,
tracking mentions,
and responding to comments right from Hootsuite.
It reduces the time spent on different social media platforms and allows businesses to log in to Facebook, Instagram, Twitter, YouTube, LinkedIn, Pinterest, and many more from one space.
3. BuzzSumo
BuzzSumo provides information on what type of content is being posted lately and what gets the most attention. It tells which content is shared on what media and who interacts with it how much and in what way. In short, it tells everything about media content.
It helps you understand the media in your area and develop your marketing. You can manage your content based on the information you get from BuzzSumo.
By using BuzzSumo, you can:
access content insight about author, domain, and etc.
find content engagement from the last 24 hours up to the past year
view shares of content over various social media platforms
search social backlinks
access content curation
find influencers
4. HubSpot
HubSpot is one of the most effective SaaS platforms that is used by marketers. It can help increase leads and sales, make your work a lot simpler, and create an effective website.
It provides its users with many tools to help manage their social media, blogs, and CRM. Some of them are:
Free HubSpot CRM: to organize and track leads and customers to build stronger relationships.
CMS Hub: Content management software that provides flexibility and security both for marketers and users.
Marketing Hub: Helps grow traffic, increase customer conversion, and run complete marketing scaling.
Sales Hub: Gives deeper insight into prospects and close more deals fastly.
Service Hub: Helps you connect with customers, increase their trust, and turn them into promoters that do your advertisement for you.

5. Grammarly
Grammarly is an English writing tool that fixes errors and enhances vocabulary, overall improving the piece of writing. It is a SaaS platform that is not only for marketing but also for academic, business, technical, medical, creative, and casual writing.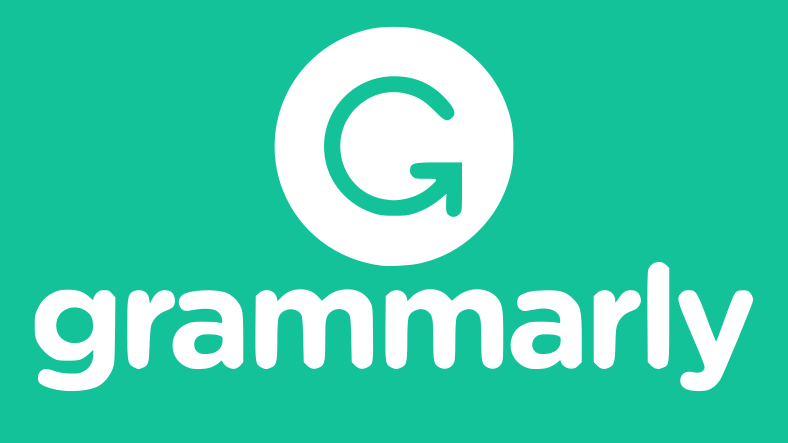 6. MailChimp
MailChimp helps improve email marketing campaigns. It creates an easy way to send newsletters, manages subscribers list, and track processes. It is used commonly by SaaS marketers in order to turn leads into customers.
Their services include:
Create shoppable landing pages to increase sales
Send signup forms to grow audience
Acquire new customers with digital ads
Manage subscribers
Customized reports
View click-through rates
Track sales and marketing campaign emails
FAQ
Is SaaS marketing harder than other types of marketing?
SaaS marketing is an adaptation of regular marketing that uses multiple channels to promote and acquire an interest in cloud software products and information services.

It doesn't have to be. There are some major differences that might become obstacles in your way. Mainly the fact that there is no physical product. However, you can turn these into advantages. The online world opens many different doors. You just need to seize these opportunities and use them to benefit your business.
What is the biggest advantage of SaaS marketing?
With SaaS, most sales are made really quickly. This saves you from very long and sluggish sales cycles and gets you to write to the point. Another plus is that instead of acquiring tons of new customers you need to retain those you already have —which can be easier.
What are the risks of SaaS marketing?
Unfortunately, most of the strategies and tactics you can use for SaaS marketing require a significant amount of money. If you take the right actions, you will make up for the money you spend. However, going down the wrong road may end up in the loss of a lot of money.